Save yourself £5k-7k over the lifetime of your spa
Includes Free Delivery & Installation
Includes Free Delivery & Installation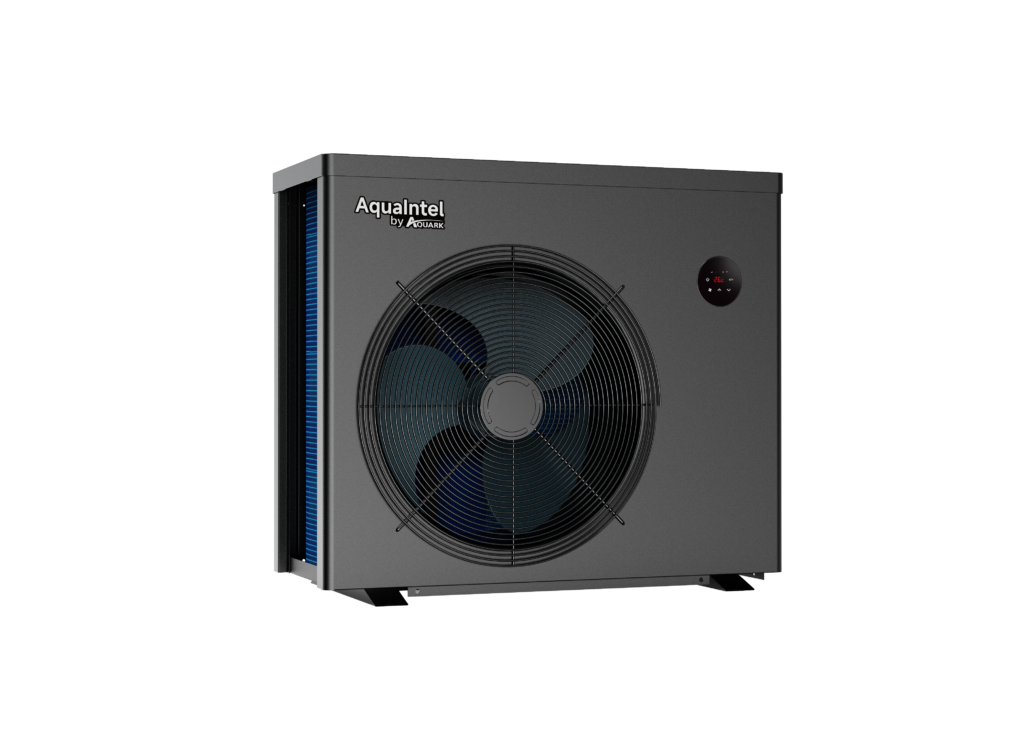 Includes Free Delivery & Installation
Model colour may vary. These Heat Pumps are widely compatible with most hot tubs & swim spas. Please check before buying if this is compatible with your hot tub, get in touch.
How will this save me money?
Let's get right to it – this is the most efficient way to heat your hot tub, and early investment will save you money in the long run. With an Air Source Heat Pump, you can quite literally half your energy costs, and save yourself an average of £5k-7.5k over the lifetime of your spa.*
*Using a comparison of hot tubs from our Platinum range, with and without an air source heat pump. Typical daily usage results in 6.9kWh of energy used without an air source heat pump, compared with 3.36kWh with an air source heat pump. At today's energy prices of £0.34p/kWh, over the lifetime of your hot tub (10-15 years), with an air source heat pump you would save on average £5k-£7.5k in energy costs – even factoring in the upfront cost of the package!
Heat pumps are much like an air conditioner, they just work in reverse. Instead of taking air from a space, removing the heat and returning it, a heat pump takes large amounts of air from the atmosphere, the heat contained in the air is removed and transferred to water from the hot tub passing through the unit. 
Advantages
Maintains the spa at a comfortable temperature.
Clean, safe and easy to operate.
Heat on demand, not reliant on weather conditions.
Durable – with proper maintenance, it can last up to 15 years.
Varying temperature options.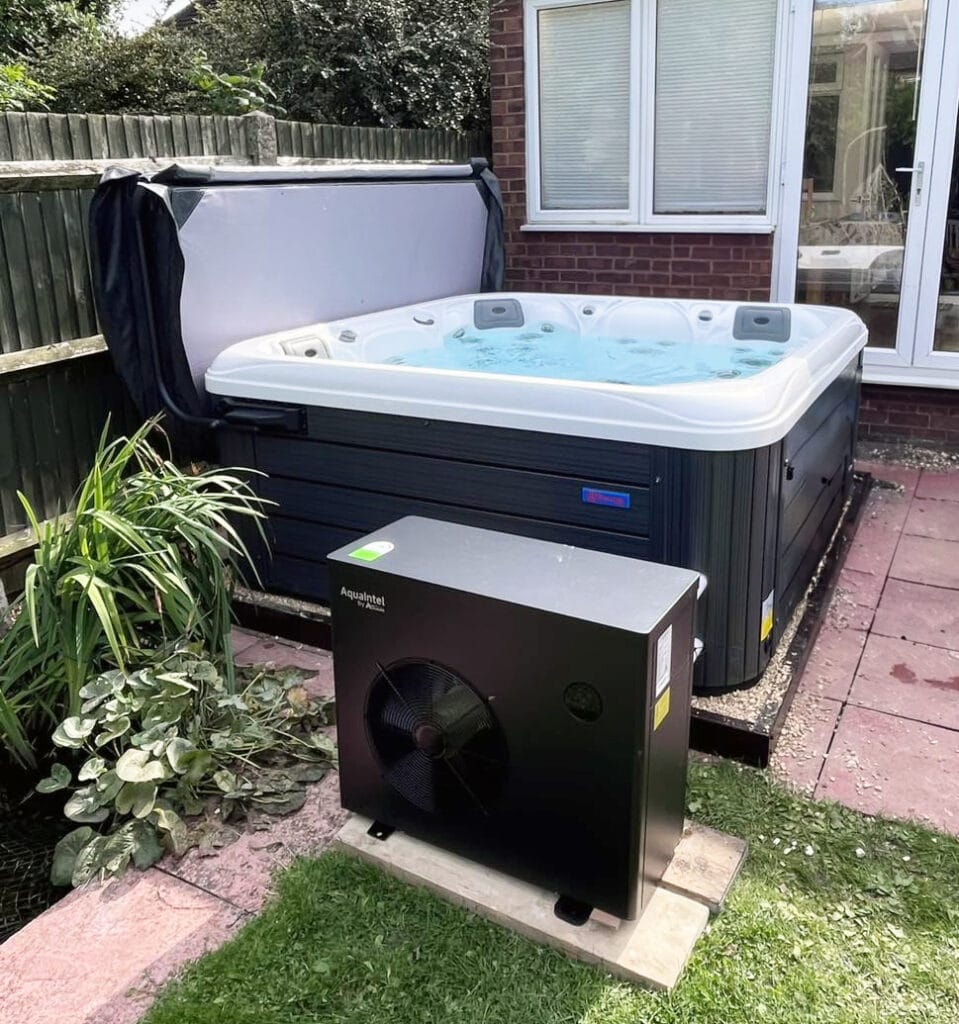 *Illustration Purposes Only*
1. Electrical requirements – The air source heat pump requires a 13 amp outdoor socket.
2. Installation – Each installation will vary, we will review and discuss the best fitment and location for the heat pump with you. We will undertake some basic modifications to your hot tub/swim spa to plumb the heat pump into the heating system. There will be an inlet and an outlet pipe plumbed into the hot tub base/cabinet to provide circulation through the heat pump.
3. Location – The heat pump requires a minimum of 450mm of inlet space and is recommended to have a minimum of 1500mm of space for the fan outlet.
Due to how the system works, our air source heat pump will still produce heat even if the ambient air temperature is below zero as the compression of the refrigerant creates heat. Not only is this a far more cost-effective solution to heat your hot tub, it is also a much more eco-friendly option.
If adding a heat pump to a hot tub without the circulation pump and the heat pump is added to a twin speed pump it can reduce power.
Please contact us if you have any concerns.