The Difference R10 Insulation Makes
To show the difference R10 makes we tested two types of heat insulation seperately
Normal Heat Insulation System & R10 Heat Insulation System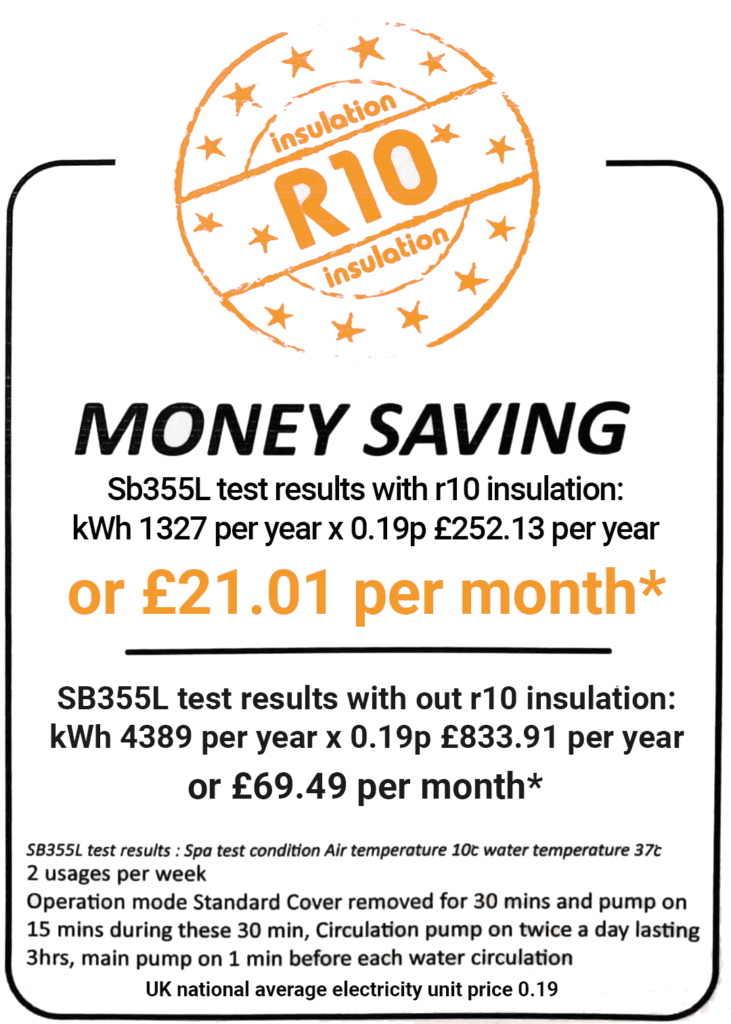 2022 Update:
Data from the Department for Business, Energy & Industrial Strategy (BEIS) suggests that electricity prices per kwh will reach on average 28 p/kWh in 2022. Using these numbers, with R10 Insulation this equates to £371.56 per year, or £30.96 per month. Without R10 insulation, this equates to a whopping £1,228.92 per year, or £102.41 per month.
For 2022, this is a saving of £71.45 per month, or £857.36 per year. 
How we tested the Spa Refresh 355L
We tested the Spa Refresh 355L under these Conditions:
We removed the cover for 30 minutes and used the spa for 15 minutes during that time.
Twice water circulations every day with each water circulation lasting 3 hours and all the motor operating for 1 minute before each water circulation
The rest of the time it was kept warm with the covers on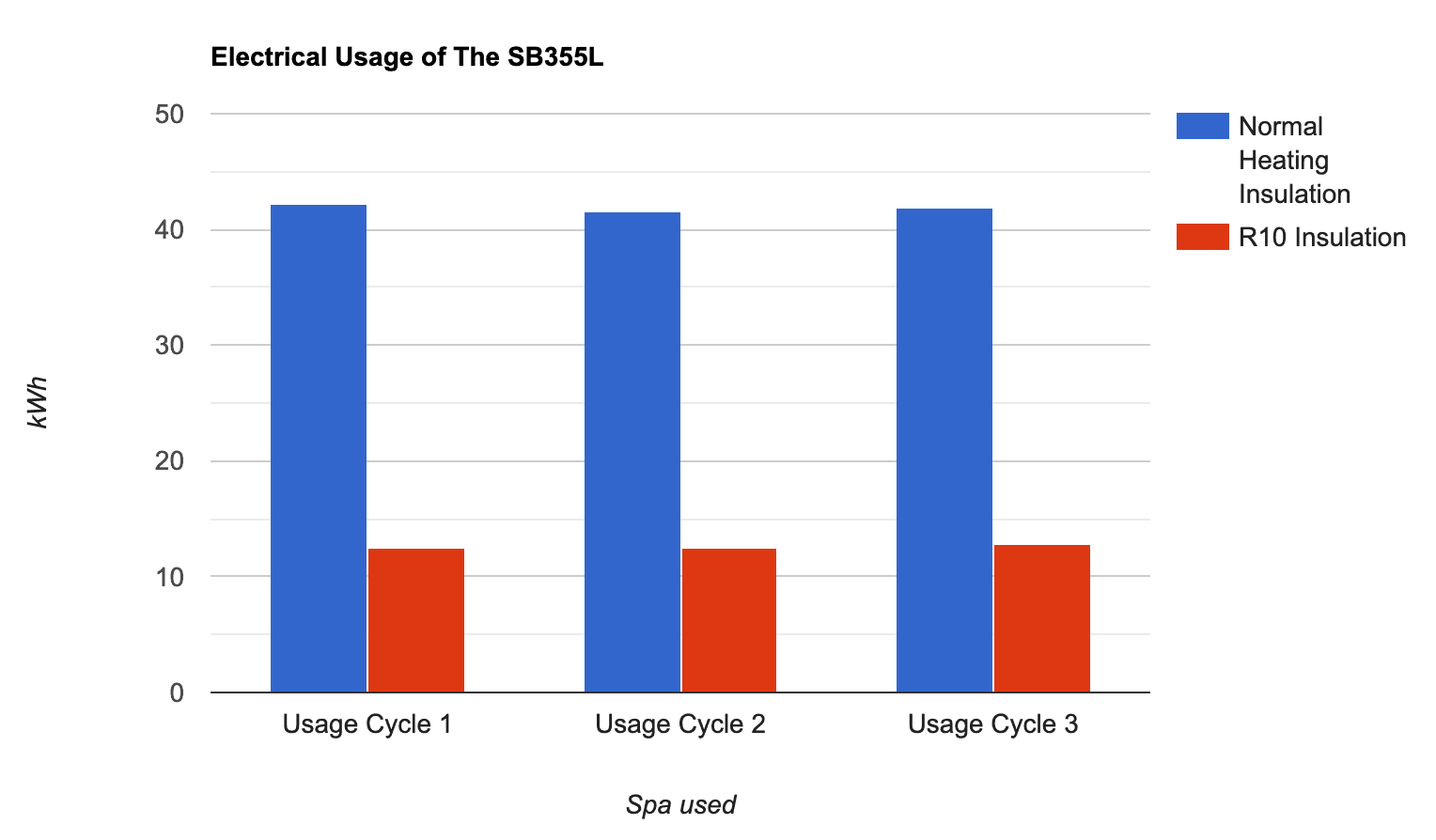 How we tested the Cuba 344S
We tested the Cuba 344S under these Conditions
2 Usages per day.
Twice water circulations every day with each water circulation lasting 3 hours and all the motor operating for 1 minute each day.
The rest of the time it was kept warm with the covers on
These tests were certified by TÜV SÜD a leading expert in providing testing, qualification, training and product certification.
We ensured that this test was done to the highest standards and had accurate results